LAGSA's Noche Latina at Valhalla
Nothing better than a good old Friday at Valhalla with a twist. Come over Valhalla this Friday for Noche Latina. Latin music will be playing through the night, people will be speaking in Spanish, there will be dancing, and if you want to wear a mustache no one will complain. Fun is guaranteed! What: Latin Night When: Friday, October 26 at 9 PM Where: Valhalla For more info, check out...
5 tags
2 tags
3 tags
Another Exciting Year Starting for LAGSA
Recently we had our Los Viejos y Los Nuevos 2012. Thank you to everyone who came,and please, check our Facebook page for pictures. I am proud to see that this event is getting stronger every year, for I believe this represents the strengthening of our organization and our community. This event is here for us to welcome the new members entering our community, but also for the LAGSA community and...
1 tag
6 tags
2 tags
Dear LAGSA members,
With great joy we announce that we (Victor Del Carpio, LAGSA's Vice President and Gabriel Ceriotti, LAGSA's President) have been selected, and will soon be receiving, the Robert Lowry Patten Award for service and achievements on behalf of graduate students at Rice. This award is a great honor for us. But most importantly it is an honor for LAGSA. That two of our officers are among this year's...
1 tag
Congratulations to our LAGSA members!
The  Rice GSA  (Graduate Student Association) annually confers awards in recognition of exemplary service to graduate students at Rice University to encourage and recognize outstanding service to graduate student life and education. The Robert Lowry Patten award, is intended to honor graduate students who might not have been honored for their service and achievements on behalf of graduate...
3 tags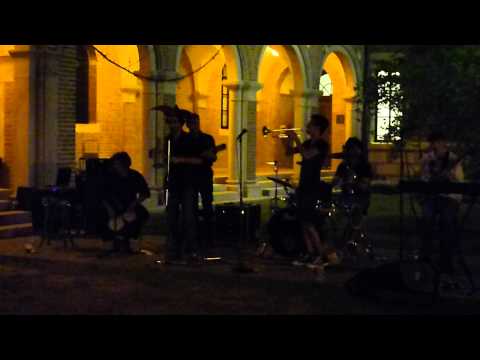 2 tags
3 tags
3 tags
1 tag
1 tag
Spanish Corner Meetings (Jan 25th)
Hey all, We will be having our Spanish Corner meetings this Wednesday Jan 25th from 12:15-1:15 in the GSA lounge. As usual, we will provide free lunch and the chance to enjoy some fine conversation in Spanish. We would also like to extend our invitation to native Spanish speakers. No Spanish Corner meeting could ever be successful without your presence. If you think you have the time to attend...
1 tag
LAGSA Calendar of Activities
Join us in any or all of the activities prepared by LAGSA. Check our Calendar of Activities.
2 tags
Graduate International Cultural Night 2012
The Graduate International Cultural Night (GICN) is coming up in February. For those who don't know the GICN is an event where international graduate students show their talents by performing on stage while the attendees (us) enjoy treats of delicious international cuisine. At the beginning of this event there is usually a flag precession ceremony where Rice students from around the world...
4 tags
Spanish Corner Volunteers
Hey all, Welcome back to school ! My name is Emil Nica, I am in charge of the Spanish Corner and I am writing in regard to some volunteering.  As you might already know, we're planning on providing three outreach programs on behalf of LAGSA for this semester. Spanish Corner is essentially a place for non-natives to practice speaking Spanish. For the other two programs, Spanish 101 and...
2 tags
Happy New Year!
Señoras y Señores, On behalf of LAGSA I wish you a belated Feliz Año Nuevo! I would like to remind all of you Spanish aficionados out there that we will be having our first Spanish Corner meeting next Wednesday, January 18 in the GSA Lounge from 12:15 to 1:15.  As promised, we will provide free lunch for anyone interested in getting together and sharpening their Spanish speaking skills. That...
5 tags
Interested in learning Spanish and exploring Latin...
If so, the Latin American Graduate Student Association (LAGSA) is planning on offering the following opportunities this Spring semester: Spanish 101 – If you're just starting out, LAGSA has volunteers who can meet with you and talk about language and culture basics. Spanish Corner – For more seasoned speakers, this will be a weekly meeting at lunch. You can practice your Spanish with our...